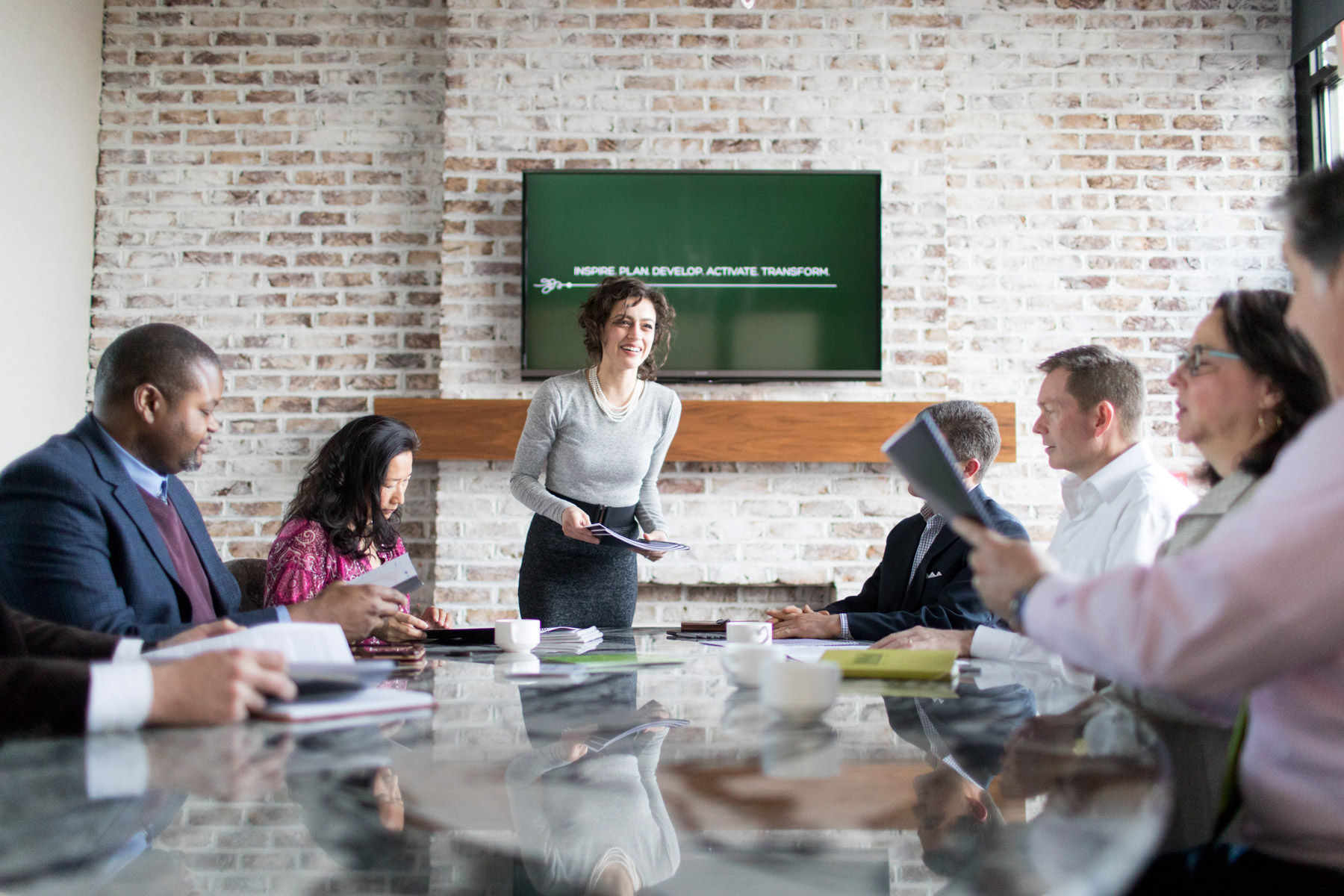 What type of work are you able to provide to help us sell our services?
Meghan McSweeney offers headshots and corporate events as well as helping companies build a stock library of their own services. This can be a stock library of the their employees working or of their product in action. She approaches all of her jobs with businesses with the idea that we are trying to tell the brand's story; That story can be told in the feeling that you get from looking at the photos which can be an instant read in regards to locations or in a storytelling image. Meghan can shoot lifestyle type captures, interiors to storytelling images in order to complete your goal of telling your brands story cohesively and in it's entirety.
With headshot work, Meghan prefers to shoot environmental headshots. Most of the companies that she works with like a modern, natural lit portrait, so they work together to find an ideal location that will best represent the brand. Natural, relaxed posing of folks that aren't typically in front of the camera is her forte.
What type of price structure do you offer?
Meghan offers a typical half-day and full day commercial shoot approach. If you have a smaller type job, She will book in two hour increments. She, also, has businesses that sign on for a subscription based service when they have a ongoing need for a lot of visual content to meet social media needs. The usage rights included with each job vary with price and the jobs particular needs. There are also headshot packages set up.
What types of businesses have you worked with in the past?
Meghan has worked with many different types of clientele to tell their story. She has worked with doctors, schools, printing presses, orthodontists, architects, engineers, law firms, bike shops, interior designers, fitness studios, screenwriters, leadership development groups, financial consultants, hair stylists, clothing stylists, nutritionists, wellness consultants, yogis, dancers, life coaches among others. She loves working with all types of brands to help them tell their story in an approachable and modern manner.